Society | Land and Sea | SS15 catalogue
A Society fabric distinguishes itself for its shades of colour, which reproduce all the tones of the land and of the sea, but also for its textures, which are a true tactile experience.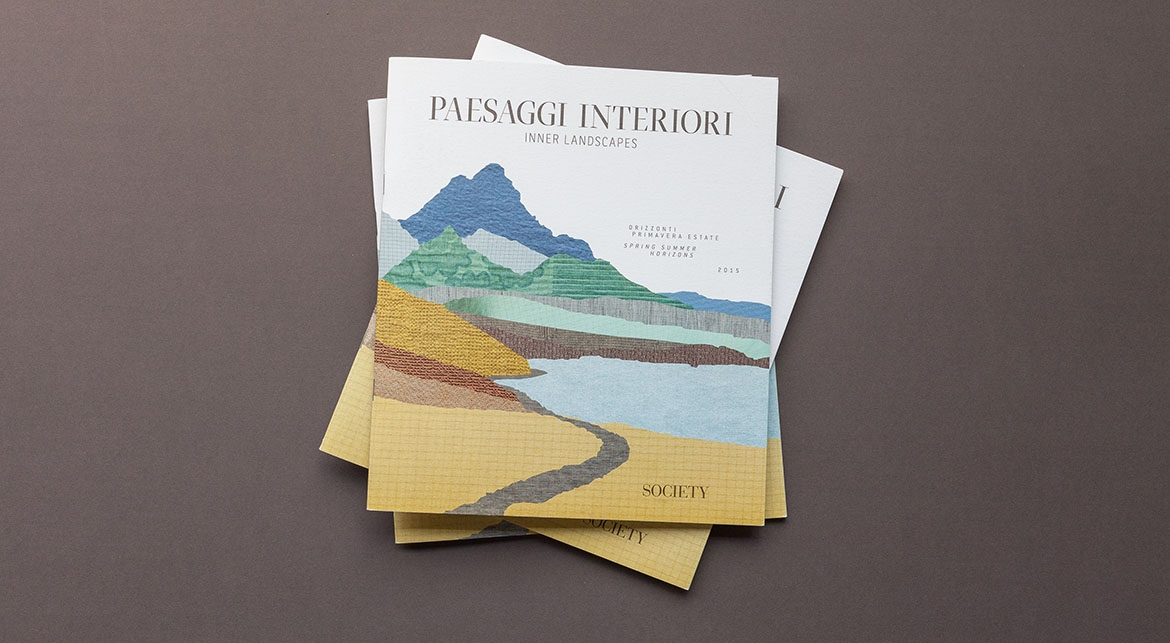 This brochure created by Ottodesign is a real "Atlas" in relief, with collages made of fabrics reproducing imaginary horizons, creating always new and visionary landscapes.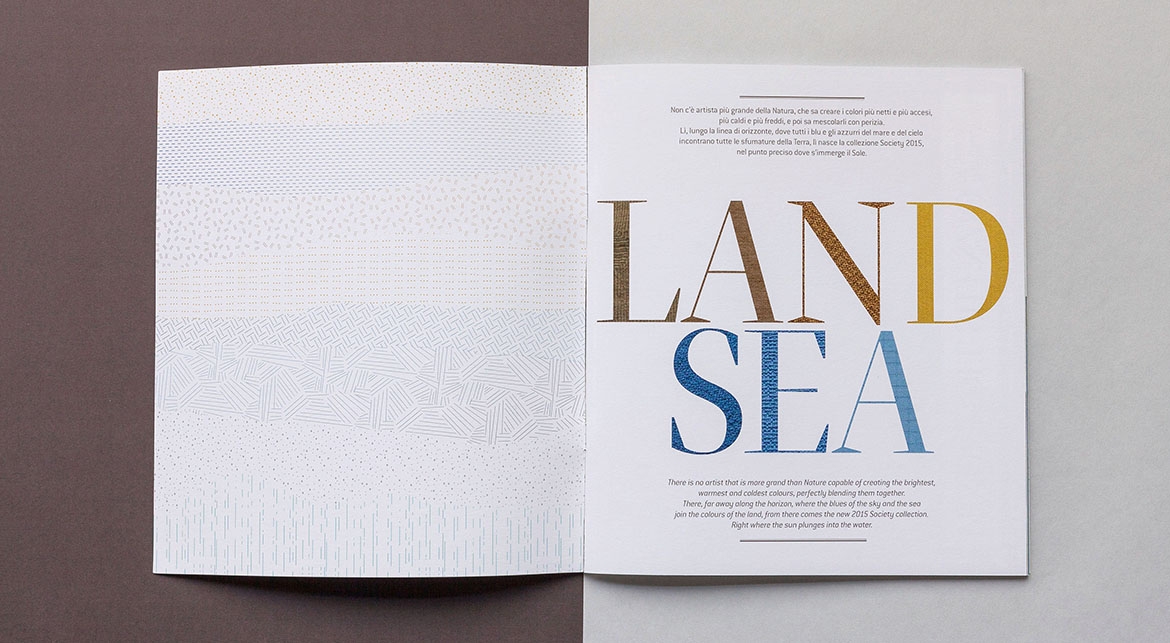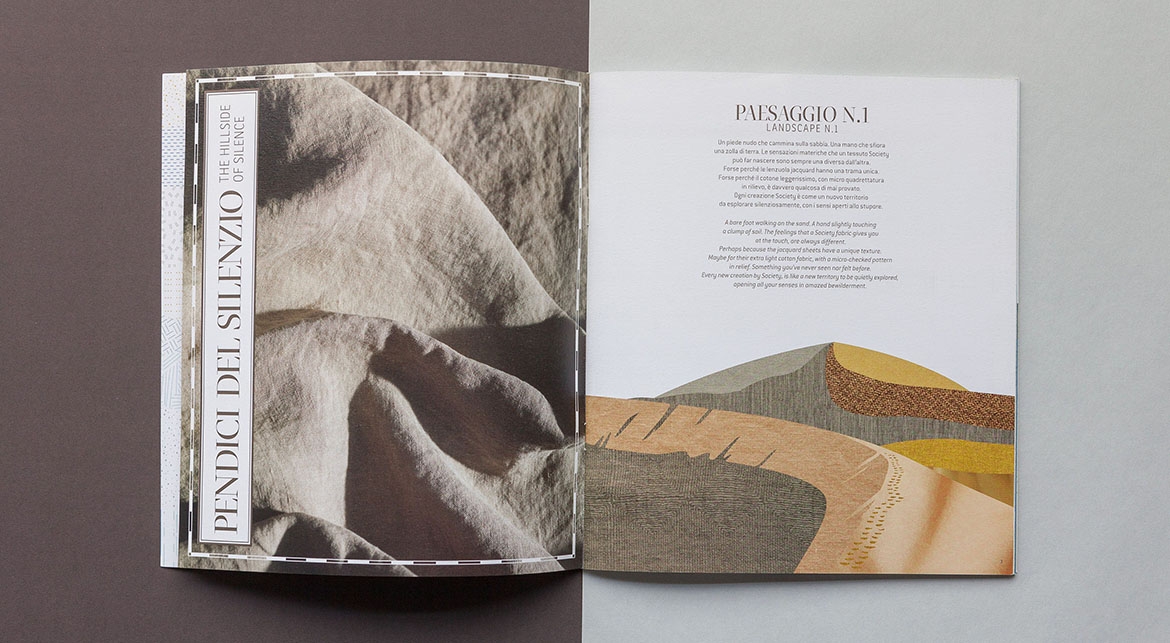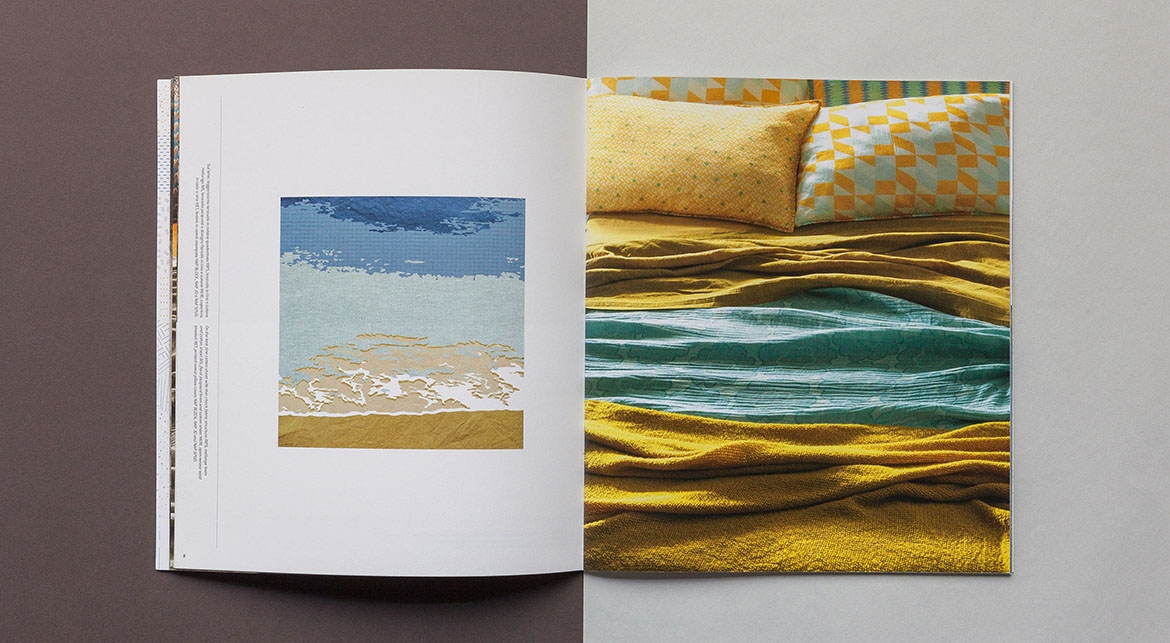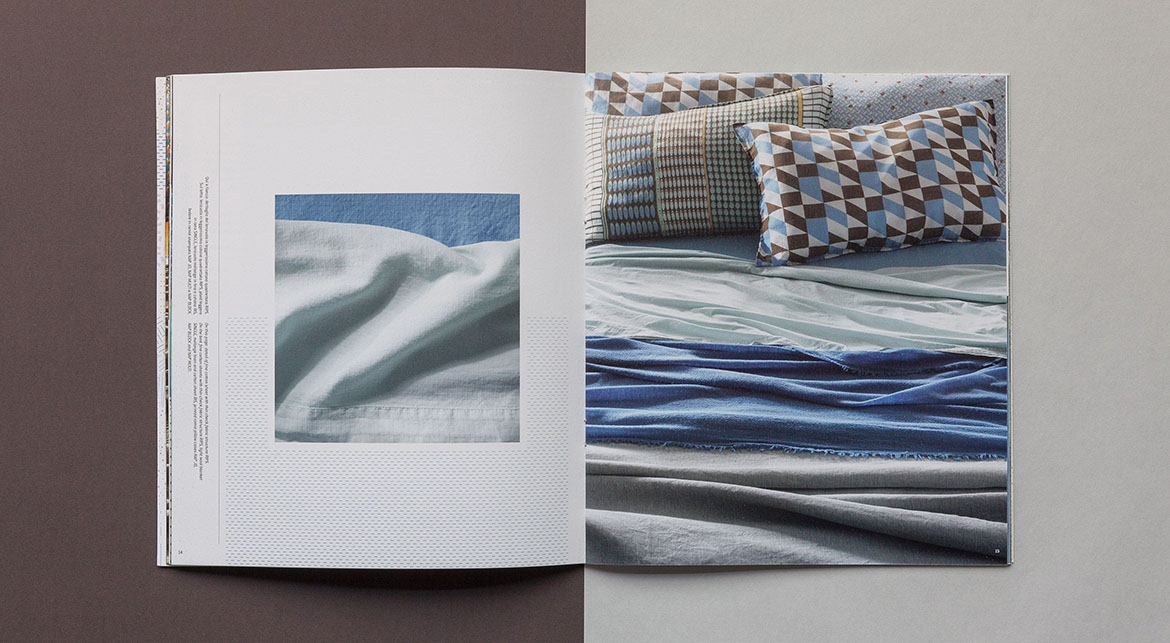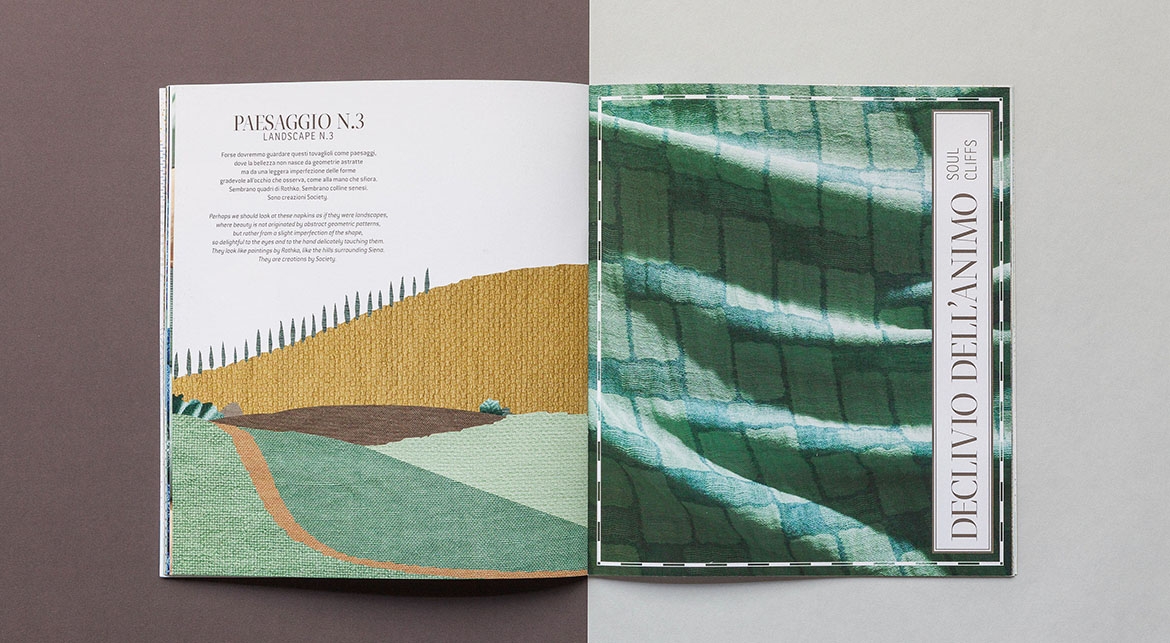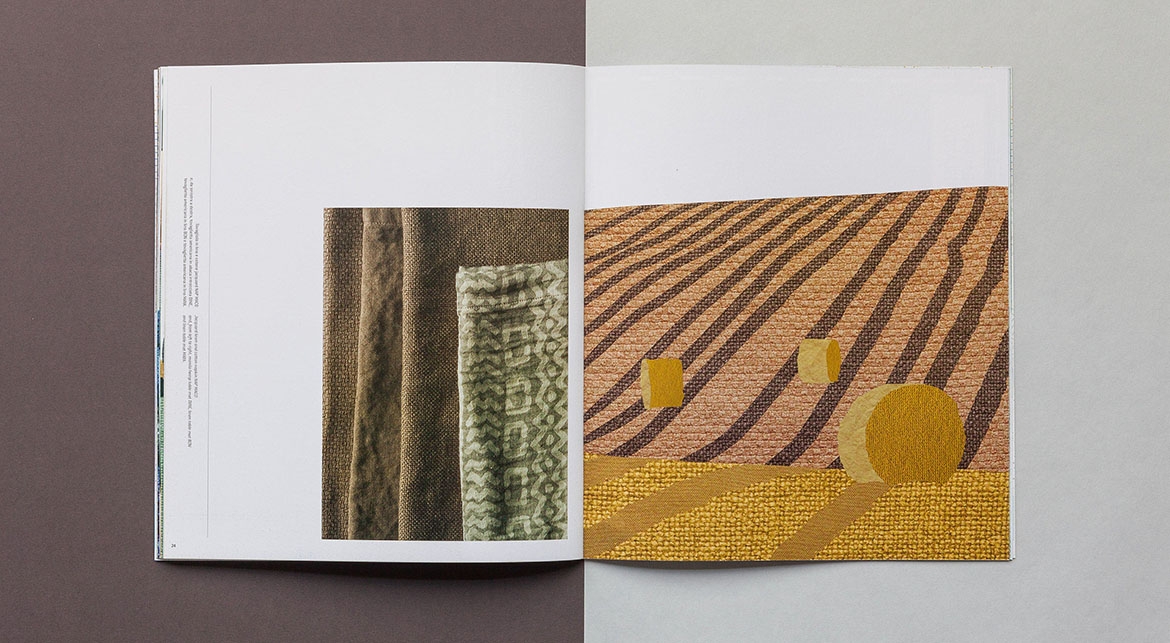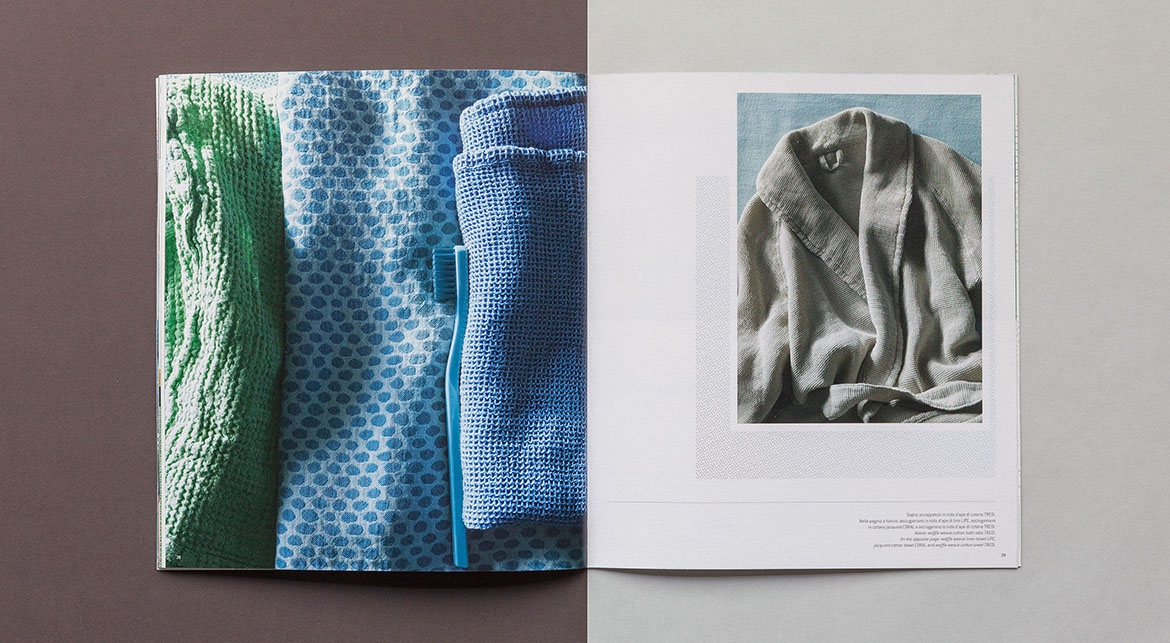 Explicit visual references to the cartography world run through the brochure, strongly characterizing the new collection.