Society | FW1617 catalogue
Only few brands can be so eclectically interpreted like Society: textures and prints, colours and styles are easily matched and paired in an hypotetically endless game. In order to convey this rich diversity, an editorial approach featuring different languages was the right choice. From lifestyle to food, from 'conceptual' black and white imagery to rich and intense close-ups, the collection has been widely explored and shown under a variety of points of view.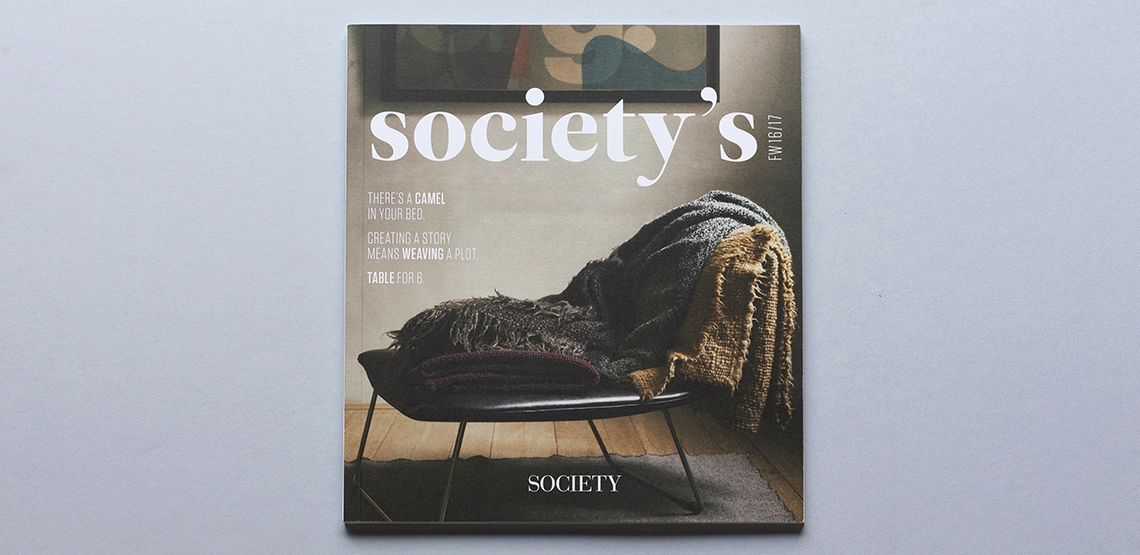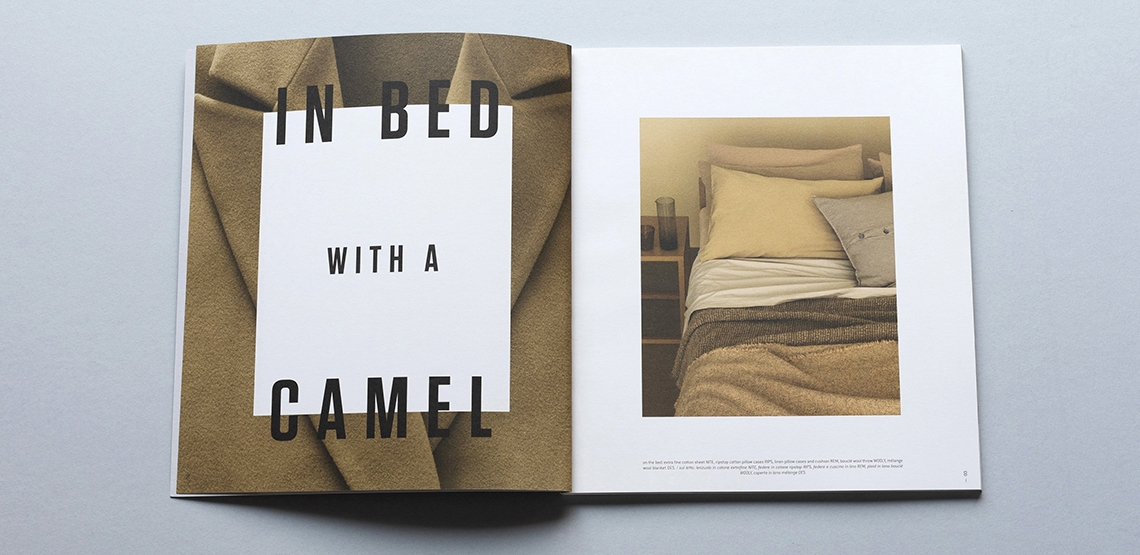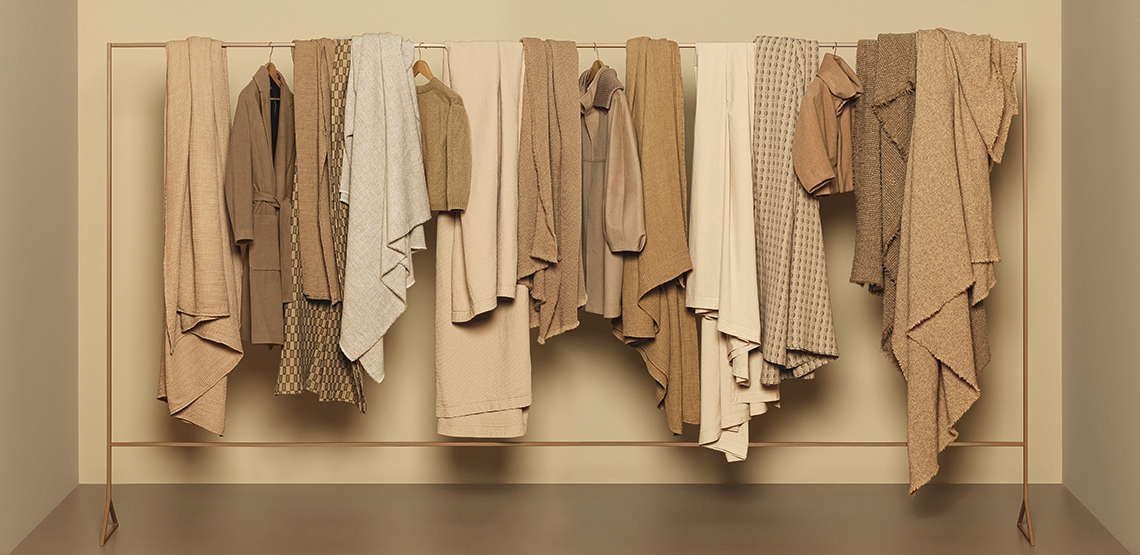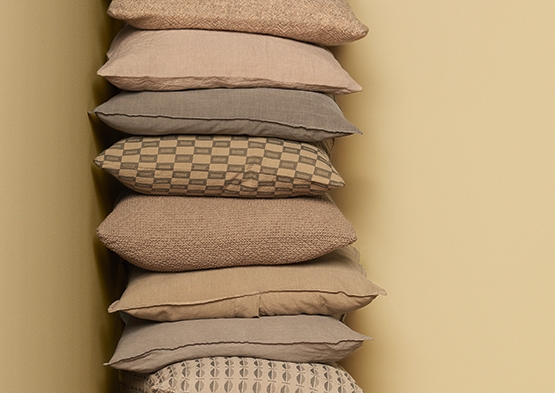 Camel-colour bedlinens, one of the collection highlights, have been shown in a abstract tone-on-tone set up.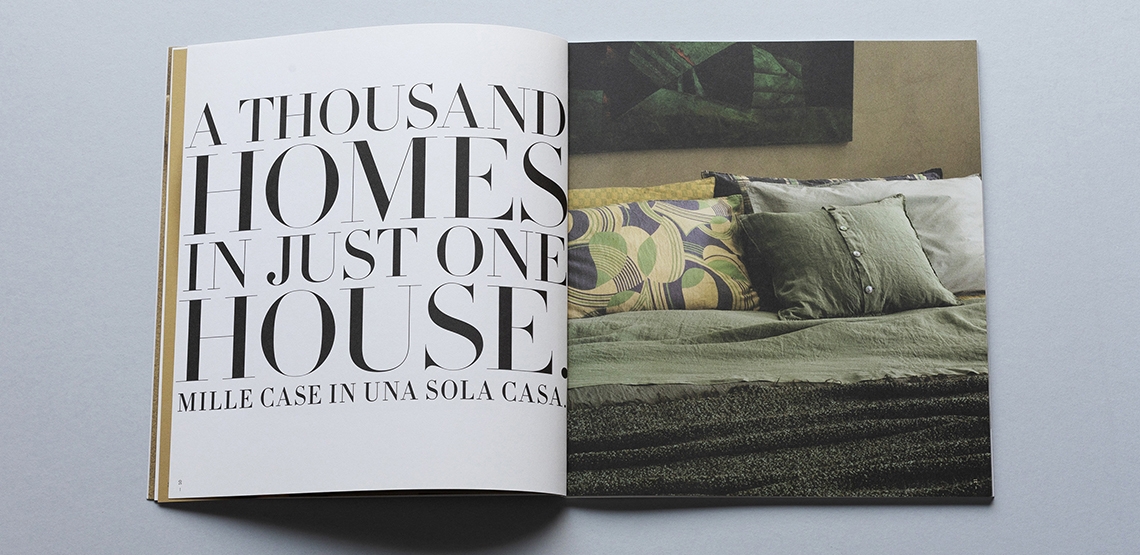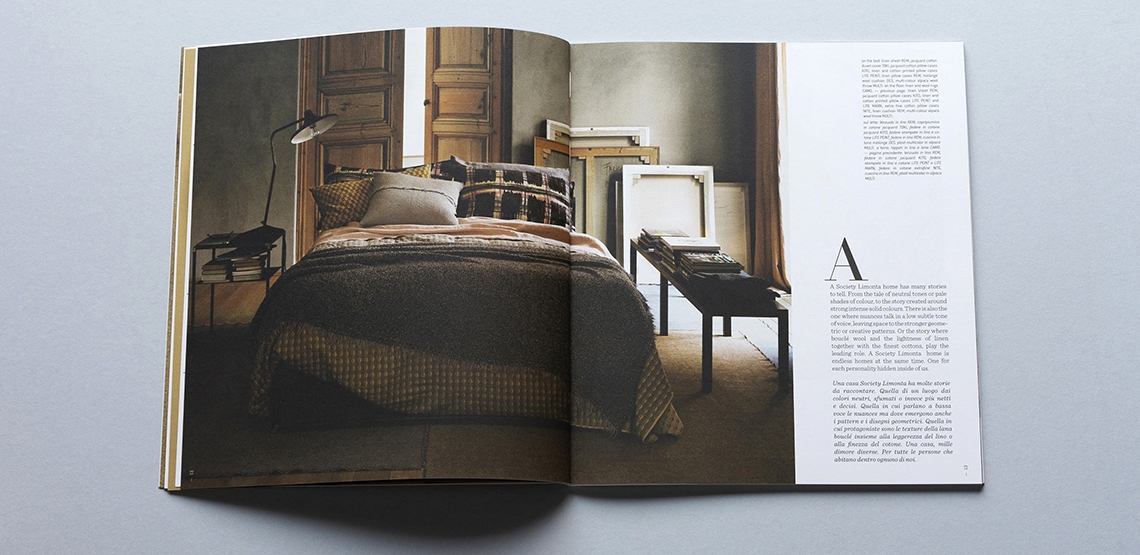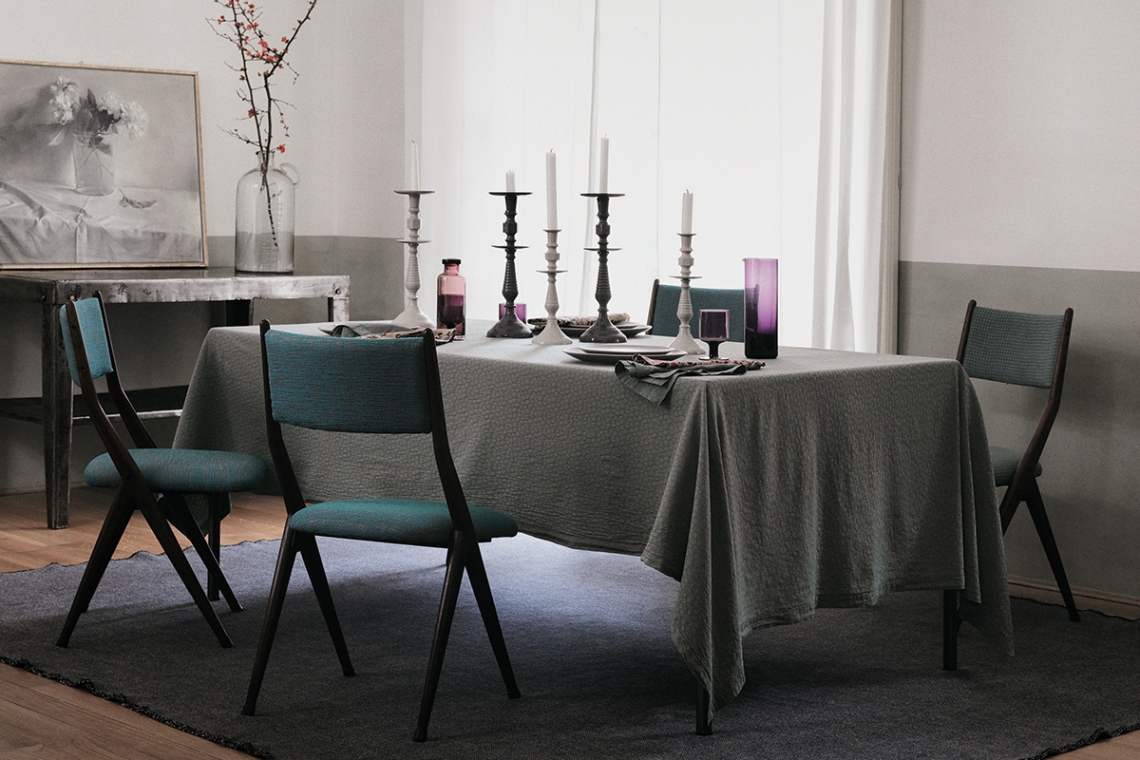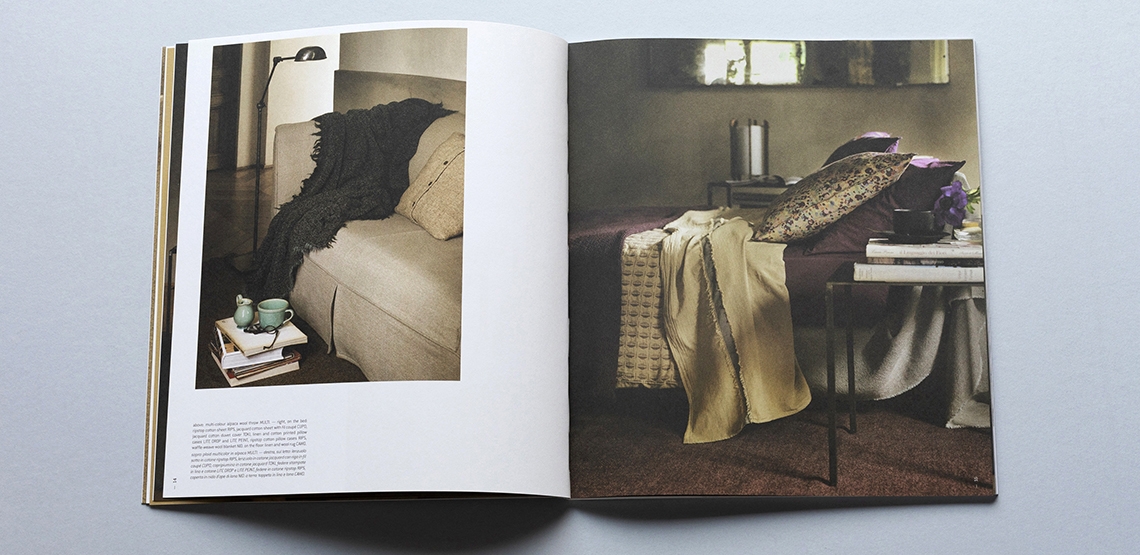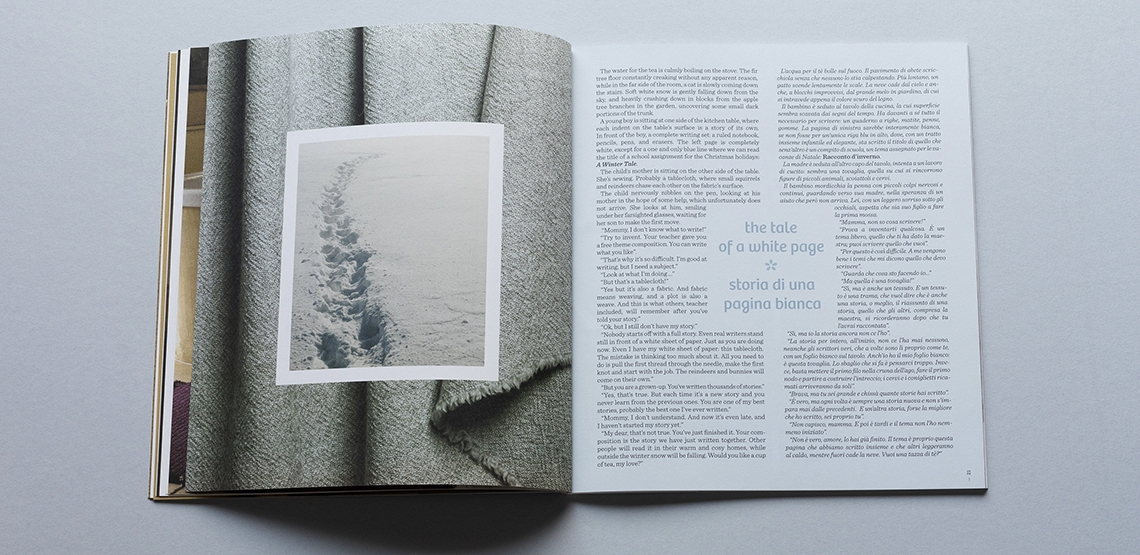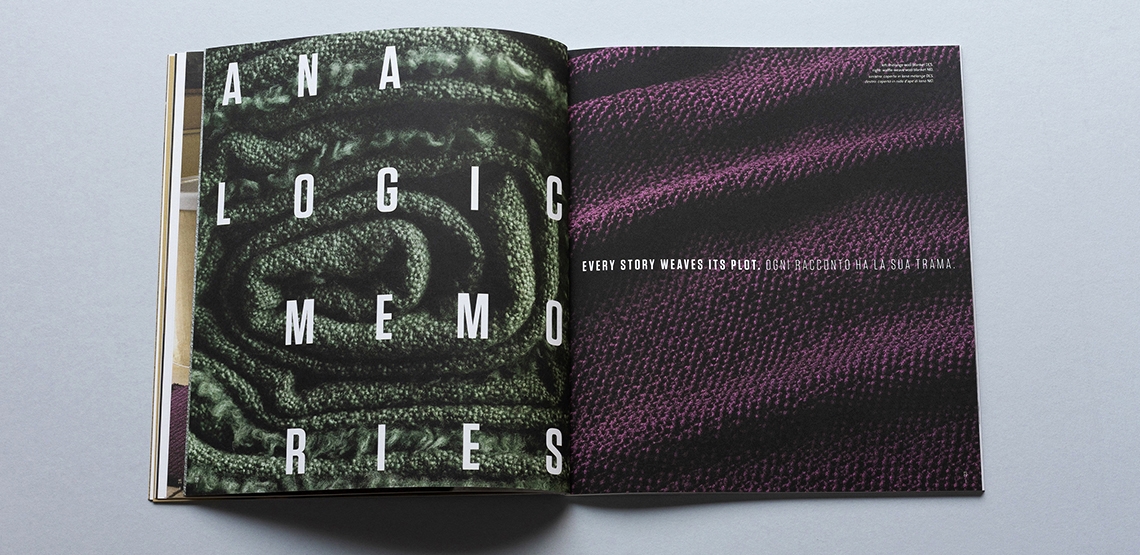 Detailed and intense shots to emphatize the wool throws' extremely rich textures.