Molino Merano | Farinarium
Molino Merano opened his flour shop in Lana. There you can find the complete range of products, that represents the visual grammar of cereals.
Interior architecture by studio Biquadra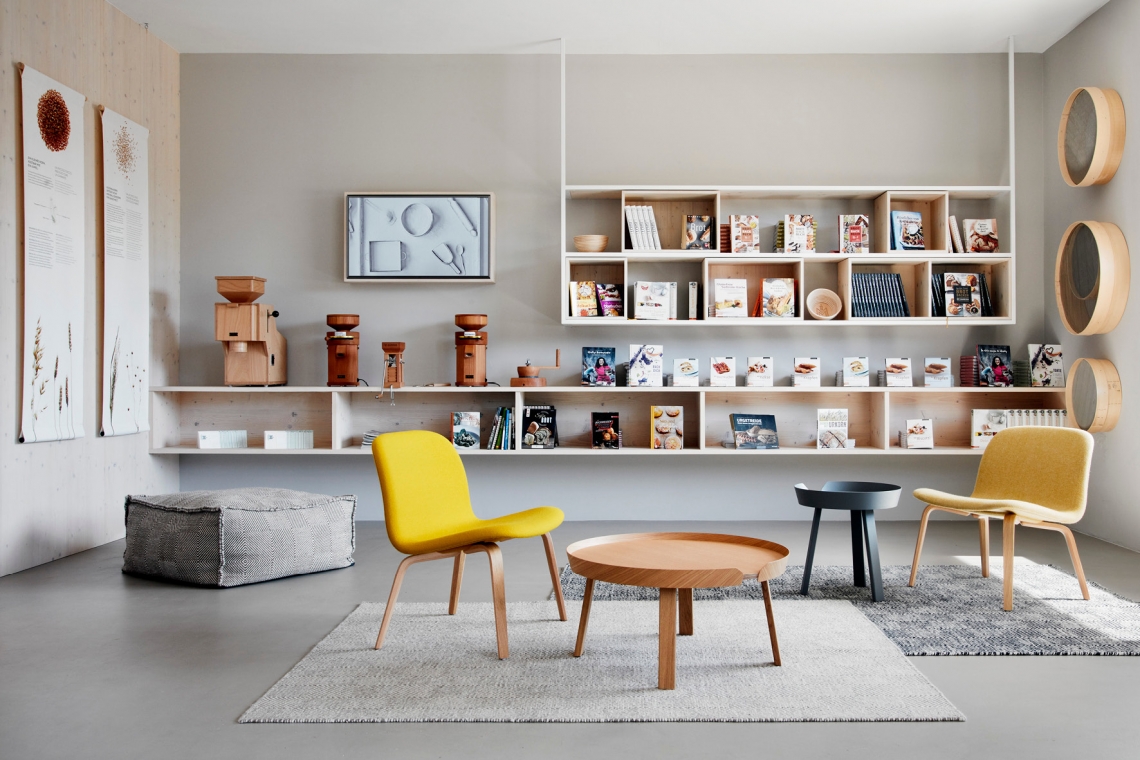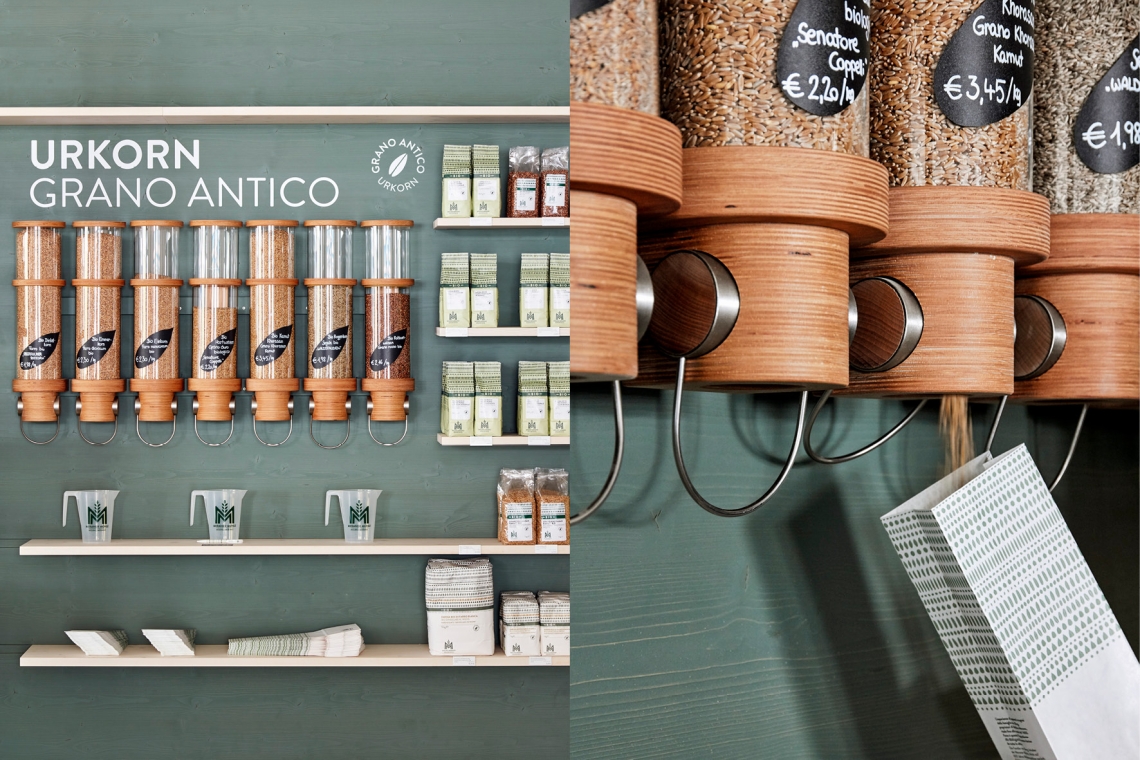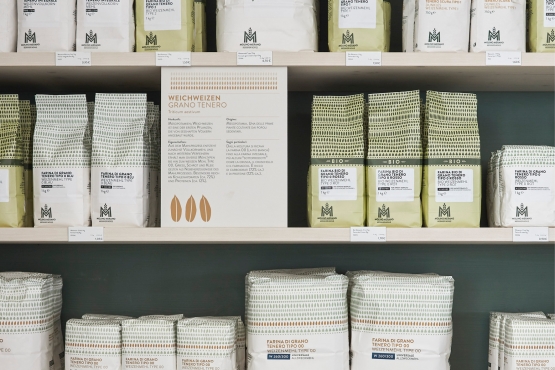 Ancient grains that have been forgotten. Or that are only used locally. Unusual blends of different grains, all explained in the shelves.